Basic Info
Edit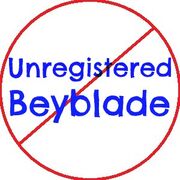 Owner: None
Type: Defense
Attack: **
Defense: *****
Stamina: ***
Face Bolt: Bull MF-2
Edit
Sky Blue Face bolt with Green Bull on a MF-2.
Energy Ring: Bull
Edit
The Color of metal with Neon Red stickers, Regular Bull Energy ring.
Fusion Wheel: Basalt
Edit
Purple Basalt Fusion Wheel, Regular
Spin Track: GB145
Edit
Maroon GB145 with White metal balls.
Performance Tip: MB
Edit
Maroon Plastic with White metal on the MB performance tip.
Special Move(s)
Edit
1000 Bull Stampede: Moves left and right Super Fast at the same time it Charges Forward so it seems to be more than on of him.
The Bull is big, strong, and brown. When it runs Flames comes off of it's Back, Legs, and HEAD! It Fight strongly and can run Fast .
Ad blocker interference detected!
Wikia is a free-to-use site that makes money from advertising. We have a modified experience for viewers using ad blockers

Wikia is not accessible if you've made further modifications. Remove the custom ad blocker rule(s) and the page will load as expected.